Free Manual Methods to Import EML Files into Outlook
Hey, are you searching for a method to import EML files into Outlook? If you answered yes, then read this article for the most effective and free methods of importing files without losing a single bit of data.
But before directly jumping to the free methods, many people also want to know the reasons why a large number of users are migrating to Microsoft Outlook. So, let us discuss those reasons first.
Reasons Why Users are Importing EML Files into Outlook
There are many factors that make it crucial for users to switch to Microsoft Outlook as their primary email client. Let us find out the reasons why users are moving to it.
It is because of the wide range of features offered by the email application. It is much more than just an email application. The client also offers contacts, activities, tasks and much more that results in enhanced productivity.
Many users prefer keeping the backup copy of their email messages in a PST file instead of EML files. So, that is why users want to convert EML files to PST format.
There are many features that are not available in other email applications but are offered in Outlook. So, users export their EML files from those applications and import them in Outlook.
Free Methods to Import EML Files into Outlook – How to Tips
There are two ways in which the users can perform the import process. Let us first discuss the way that includes the use of Microsoft Outlook. And the second one will include the use of Windows Live Mail that we will discuss later on.
#1: Using Microsoft Outlook
1. Go to the folder where your EML files are stored.
2. Right-click on the EML file that you want to import in Outlook.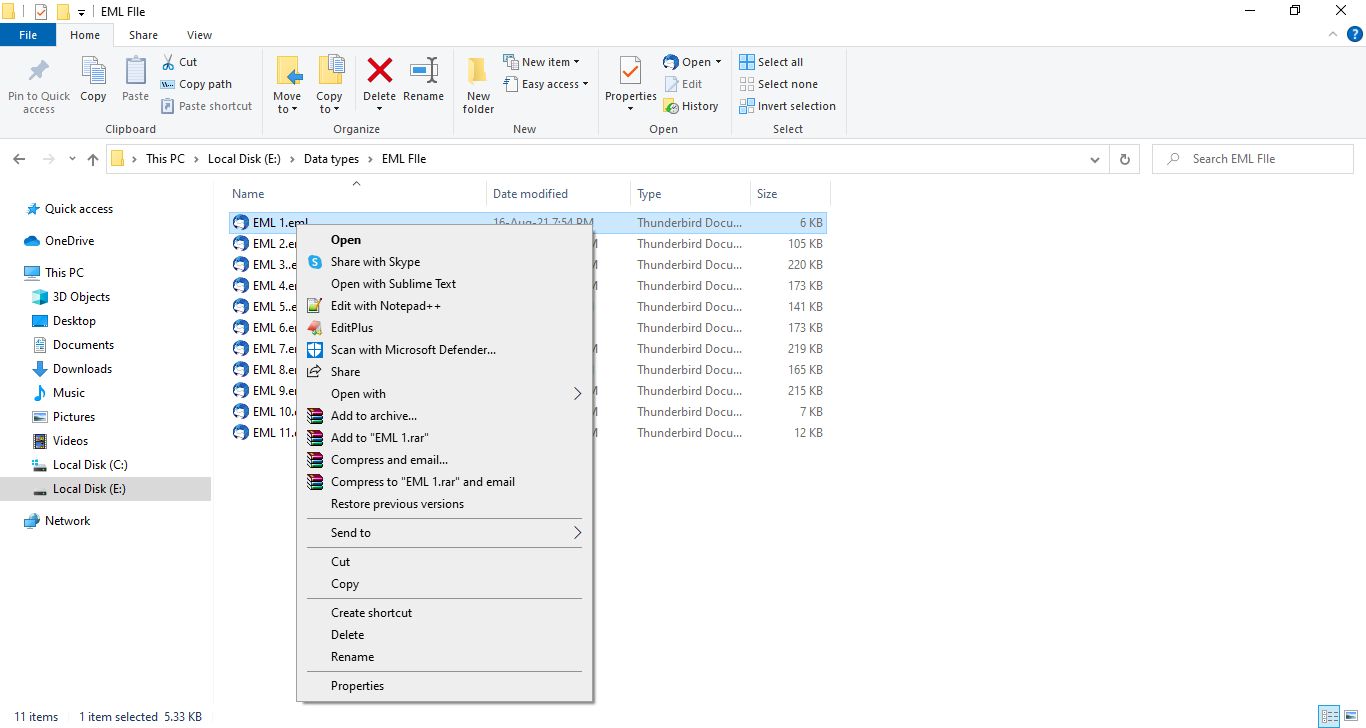 3. Once the explorer menu opens, go to Open With option and then select Outlook to open EML files.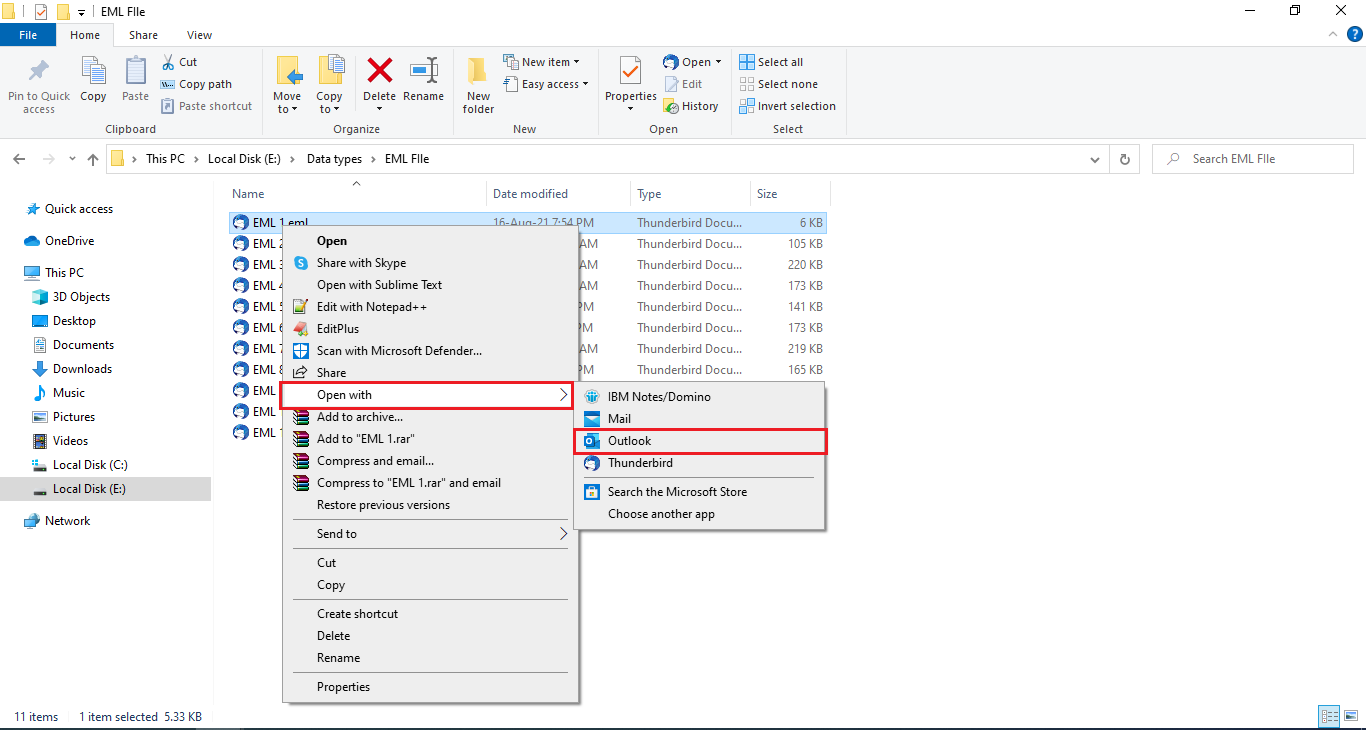 4. When the EML file opens, expand the Move option and select the folder in which you want to import the EML file.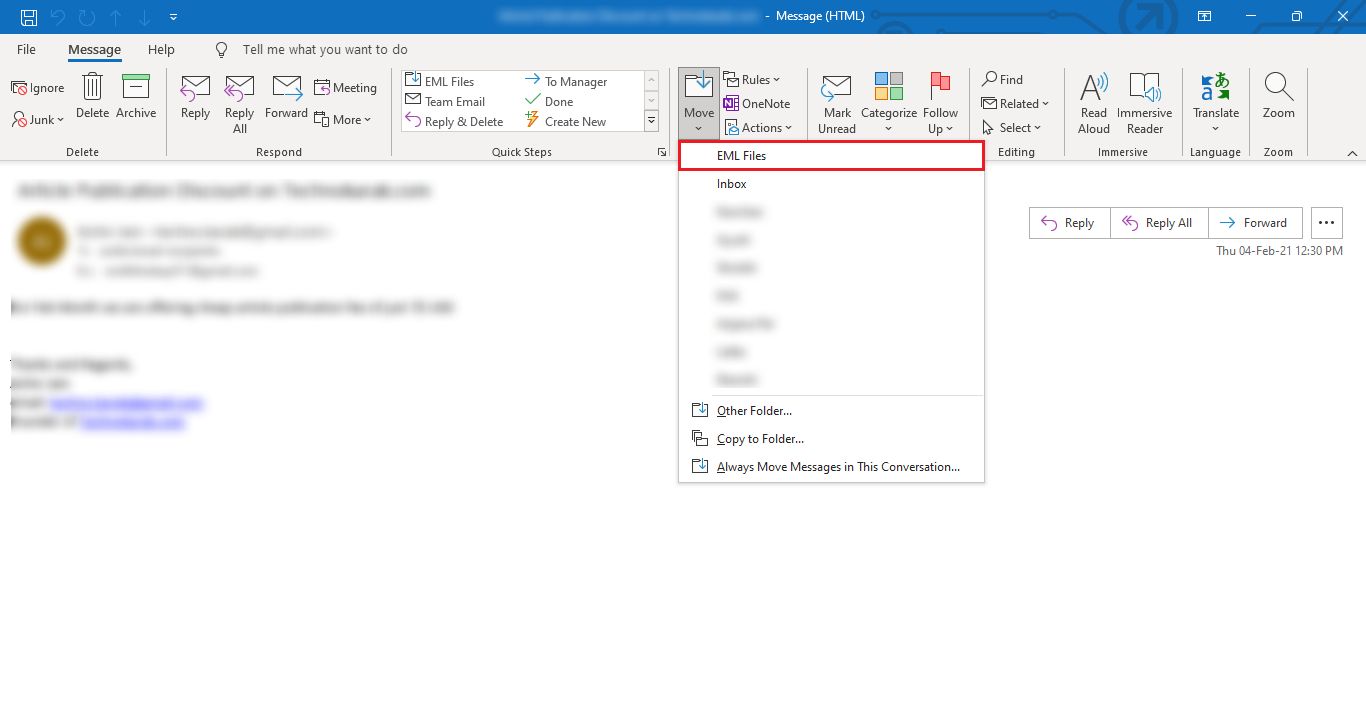 Important Note: If you want to import EML files into Outlook in a separate folder, then you should create that folder before implementing all these steps.
#2: Using Windows Live Mail
It is suggested to take a backup of your data at a separate place before implementing the following steps.
1. Launch both Windows Live Mail and Microsoft Outlook on your system.
2. Then, go to Windows Live Mail and click on the File button >> Export Email >> Email Messages.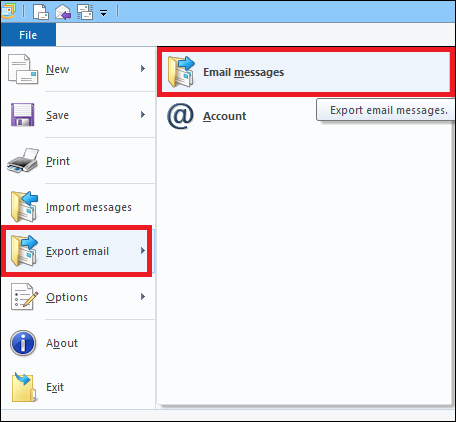 3. In the Windows Live Mail Export window, select Microsoft Exchange as the export format.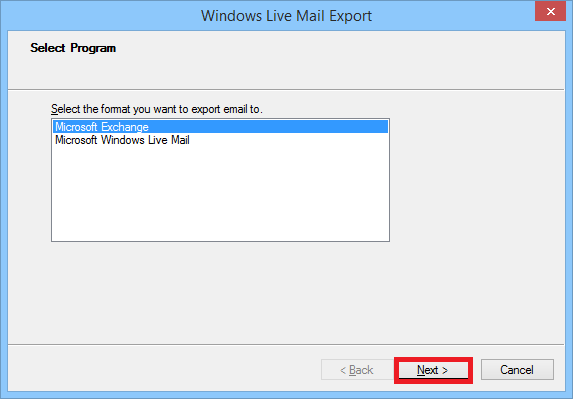 4. You will then get this pop-up where it will display that your emails will be exported to Microsoft Outlook or Microsoft Exchange.

5. The window will now show you the list of folders that you want to export (Suitable for selective folders export). You can also import all folders from WLM.
6. Click on OK button to start the export process. Once, it is done, you will get the completion message as shown below.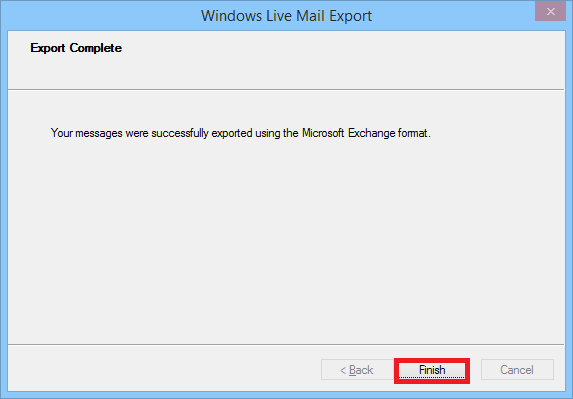 Importing EML Files to Outlook Manually? Also, Know the Limitations
The EML file format may now be opened and viewed in Outlook. Apart from that, these manual techniques are not appropriate for dealing with a large number of EML files. Aside from it, there are many other disadvantages of manual techniques that include:
There is no guarantee that users will have the resultant data with the same data integrity as it was before. Data loss is also a major risk when importing EML files into Microsoft Outlook.
It is difficult for users to remember the entire procedure. So, there might be chances of human error as well.
If you have a lot of EML files to transfer into Outlook, then using the manual approach is not feasible. This technique is only best for a small number of EML files migration.
FAQs
1. Is it really possible to manually import EML to Outlook?
A. Yes, however, keep in mind that using the free manual methods involves some sort of risk as well. So, please make sure that you implement all the steps carefully.
2. Which option is the most dependable for importing EML files into Outlook?
A. All of the techniques above will work; however, we usually suggest using automatic solutions to carry out the process. Since the manual approach raises the likelihood of loss of data, is unreliable for numerous files, is a time-consuming procedure, and is reliant on an email client.
Conclusion
The question of how to import EML files into Outlook 2019, 2016, 2013, 2010, 2007, and 2003 is often asked by users. To address this problem, we have covered two manual methods for it in this blog. Manual techniques, on the other hand, have significant drawbacks that should cause users to reconsider their decision to adopt them.