Top Benefits of G suite and Reasons why you should use G suite?
In the modern era, there are many business solutions available on the market, to be sure. The Business world changes quickly. Every business requires to adopt changes and go with current trends. During the last few generations, technology has advanced positively in a highly competitive business environment. Here are the top reasons and G Suites benefits – why you should use G Suite for your small business and other features it includes, such as Google Drive storage, Google Docs and Google Sheets, and so on.
Know about – G suite
Google G Suite is a set of application domains offer by Google. This was previously known as Google Apps until it was renamed as Google Cloud Platform in late 2016. It also includes several Google app for instance Calendar, Gmail, Drive, Meet, and Hangout. G Suite has three different plans.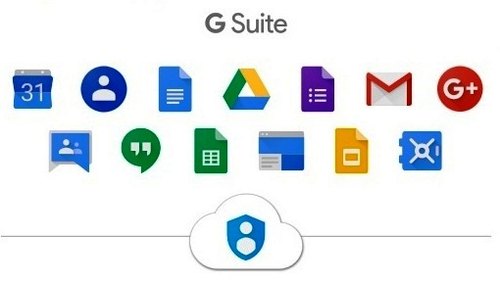 Reasons – why you choose G Suite for business and G Suites Benefits
Storage – File storage is a big problem for everyone, from huge companies to small business owners. G suite allows you to save your company's data, even if your employees leave your company still their data is saved in the company device.
Data Sharing – Collaboration is essential for the success of your small business. Team Drive, a feature of G Suite, allows you to easily share your files, documents, presentation, and spreadsheet with other members of your team who also have a G Suite account. You can secure your work in a single place with the cloud and access it anywhere.
Own domain name – make your team's email address (xyz@yourcompany.com). It looks professional for your business by offering you to create your own domain. You can create multiple email aliases or domains, and all of them will point to the same email accounts in the end.
Security – You can work securely from anywhere and anytime. G Suite will be required to complete a 2-step verification process. You will receive a text message from Google if you attempt to log into G Suite or other related applications from a different computer. You will need to enter this code into the verifier on that computer. This is extremely important when it comes to protecting the cloud backup, especially if it contains sensitive files.
Support 24/7 – G Suite users can get help from Google at any time of day or night. You can reach out to the support team via phone, email, or online chat, which will assist your small business in reaching and your team in remaining on top of their game.
G Suite has the ability to transform businesses because it is easy to use and modify, making it user-friendly for your employees in the workplace. This is the reason why more than a billion people move on G Suite applications such as Docs, Drive, Gmail, and a slew of other useful applications to stay connected. Using G Suite, you can securely store your data and important files in the cloud and use that platform to push the boundaries of your company.
Core Features of G Suite Benefits
Many features are allowed you to connect with your colleagues and friends from anywhere and anytime.
Chat – G Suite allows to hangout chat for messaging to connect your team from one place.
Calendar – Google calendar provides an online calendar to save you meeting and planning time.
Spreadsheets – You can create a spreadsheet to arrange your data and easily share it with others.
Google Drive – It allows you to store, documents, photos and easily share your file in any location.
Admin Features – The capabilities of the Admin feature is to add users to manage the G Suite account.
Management for all systems – Mobile features provide you manage and secure your data for Androids, IOS, windows, and another smart devices.
Conclusion
G Suite is the better way to build up your business. But, the most effective communicative way to work with each other. With G Suite you can easily share your files, documents from one place to another place. Secure your data with advanced security protections.