How to Remove Duplicate Emails from Thunderbird? – Quick Tips
So, Today in this blog we'll describe a simple method to remove duplicate emails from Thunderbird. If you're also a Thunderbird user and facing similar problems, then this post will surely help you.
As we know Thunderbird is a free, trustworthy, and open source email client from the Mozilla organization. However, many small businesses and individuals use Thunderbird as their main email client to send and receive emails.
Sometimes, users end up getting redundant emails in Mozilla Thunderbird that increases the capacity of the Inbox and also uses huge storage space. High mailbox capacity makes Thunderbird slower, causing performance issues.
Why Are You Receiving Thunderbird Duplicate Emails?
Here, I am going to discuss why you get similar emails in Thunderbird. It's a problem for many Thunderbird users, it happens because when you're receiving new mails from the mail server and you get disconnected.
When you reconnect your email client, it downloads any previously downloaded emails from the server again and you get redundant emails in your Inbox. There occurs the need to remove duplicate emails from Mozilla Thunderbird.
Factors behind Thunderbird's Emails
Receiving similar emails has many reasons. Some are shown below:
Unexpected user activities: If you have many subfolders on your Thunderbird and copy mail to any other subfolder, then duplication may happen.
Sender side issues: Issues with the sender's side: If the sender sends the same email again and over again, or if his internet connection is bad, then still Thunderbird will retain all of the emails.
Server issue: Every email client needs a server. Unfortunately, sometimes, there is a server issue. The server's behavior becomes unimportant. It always sends a similar email to the email client.
How to Remove Duplicate Emails from Thunderbird?
The steps mentioned below will help you to delete redundant messages for free.
1. Firstly, open Mozilla Thunderbird and navigate to Tools >> Add-ons.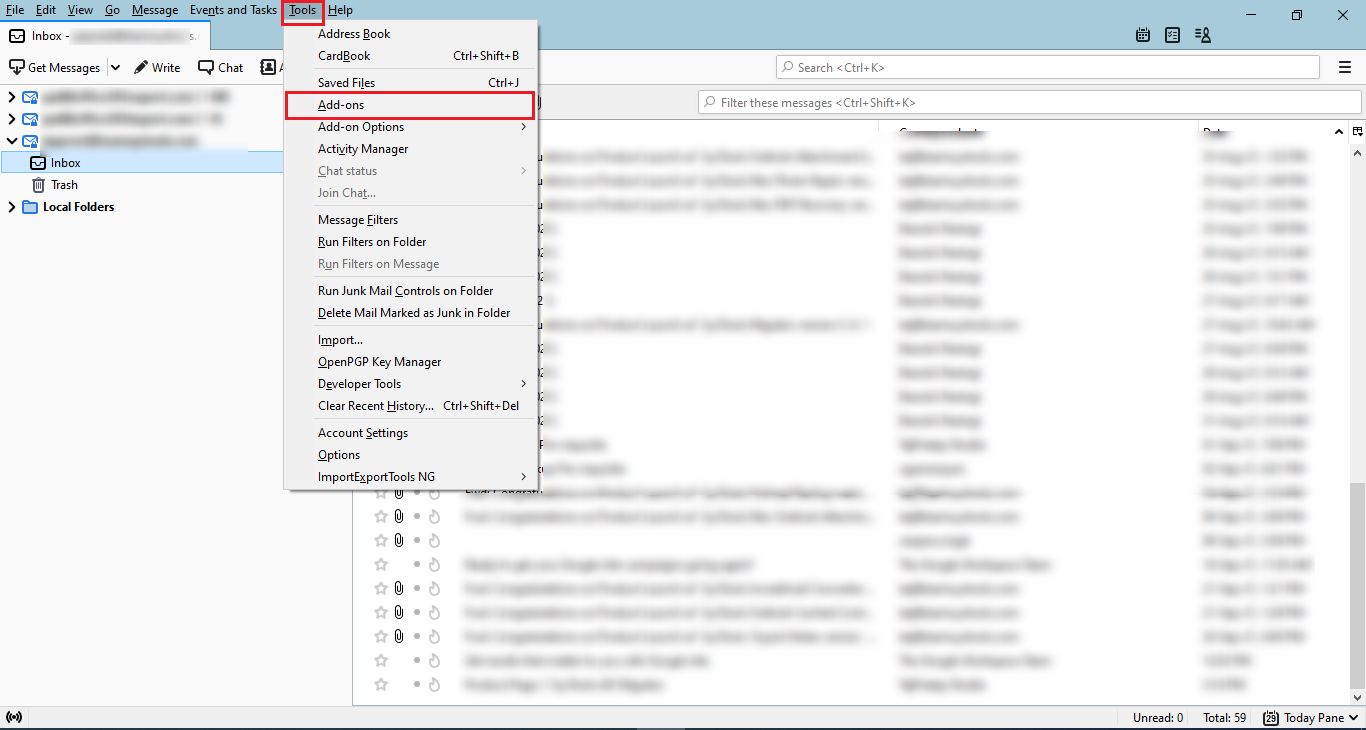 2. Here, type Remove Duplicate Messages in the search bar and search for the add-on.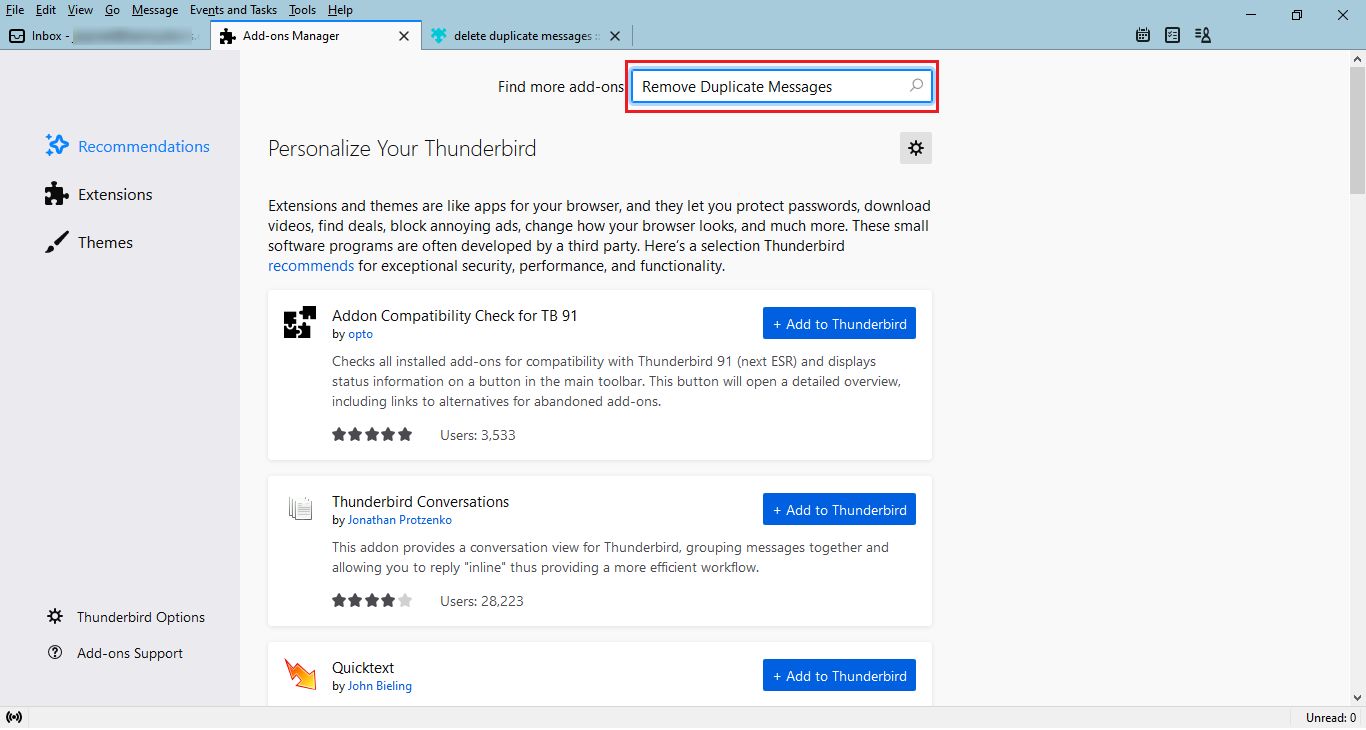 3. After getting that result, click on "Add to Thunderbird" button.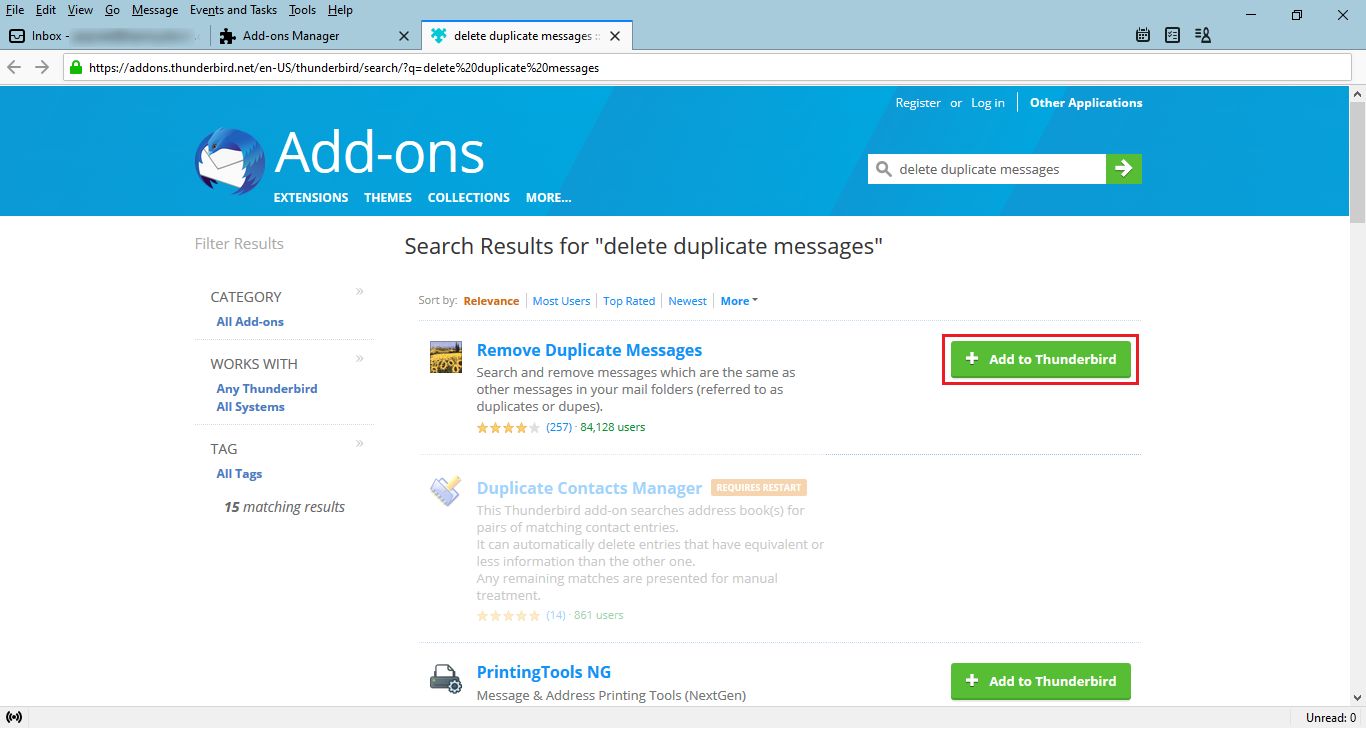 4. Now, you will get a pop-up where you have to click on Add button.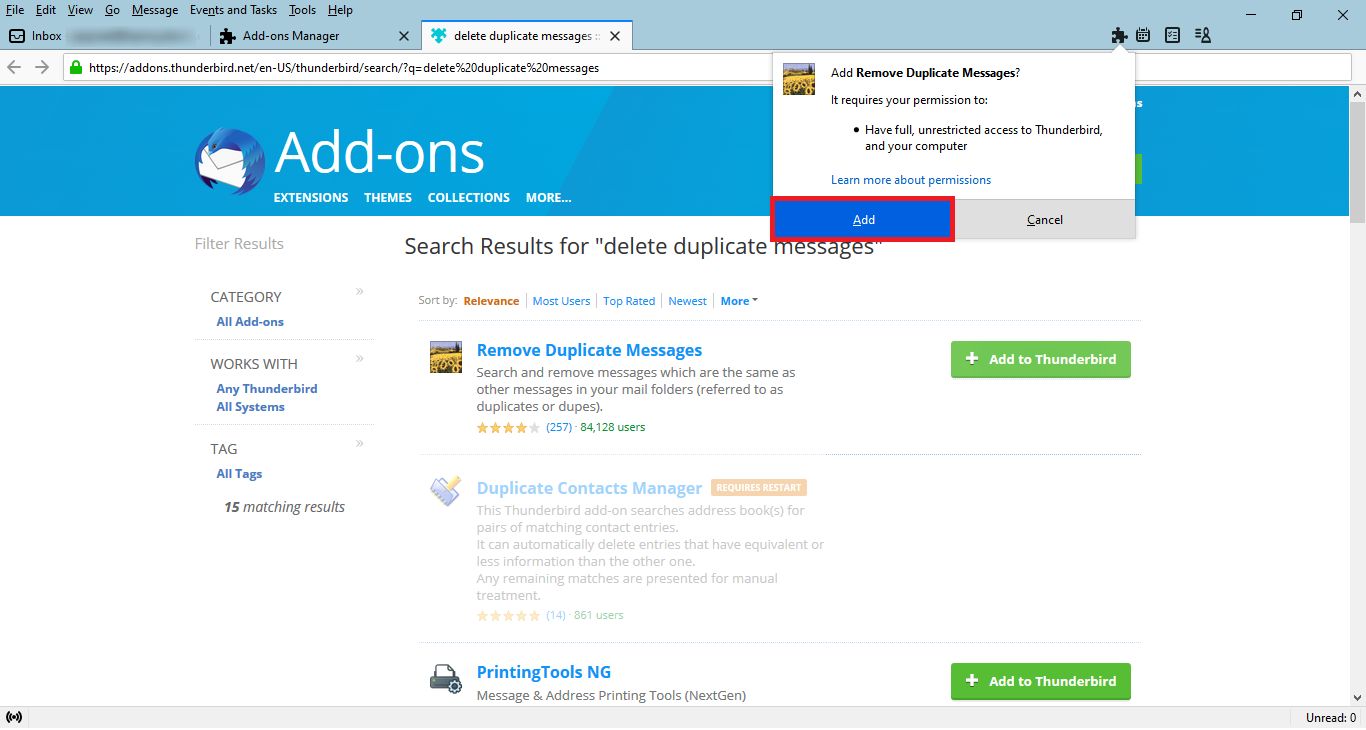 5. Once all these steps are performed, restart Thunderbird application.
6. After restarting, right-click on the account from which you want to remove duplicates and select Remove Duplicates option.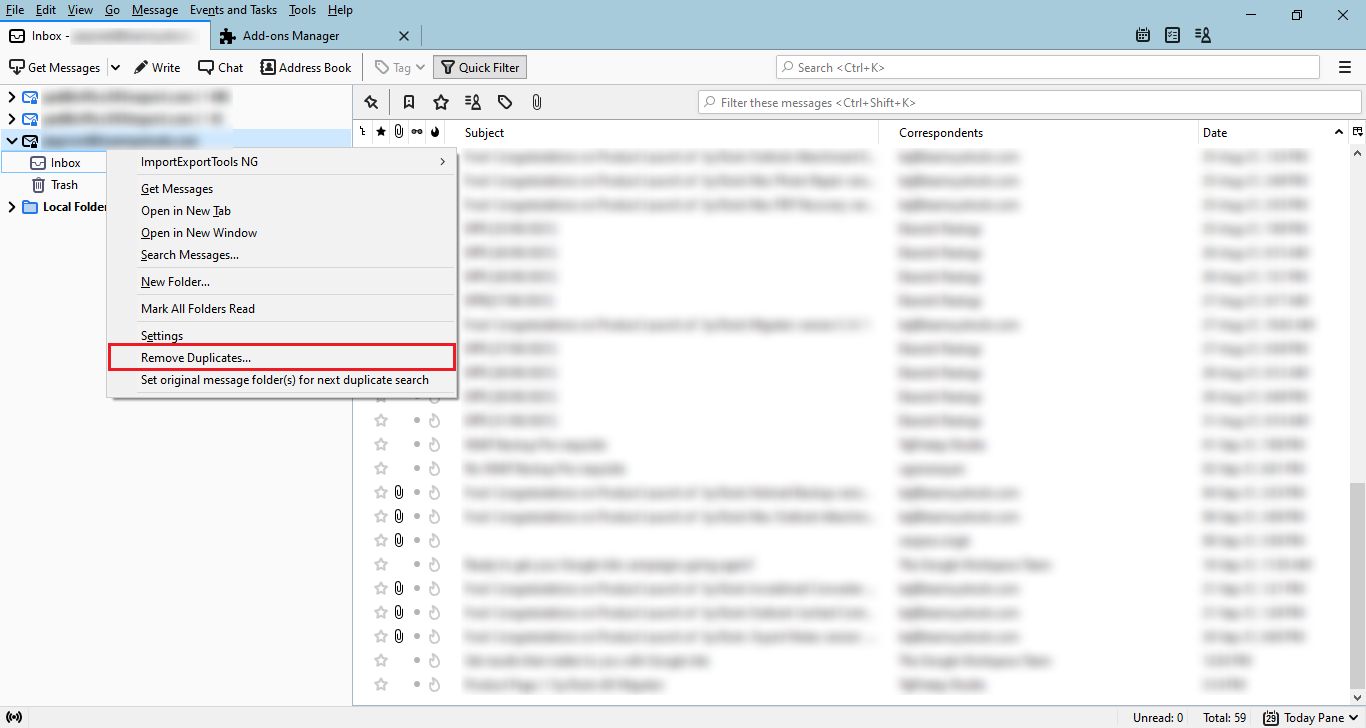 7. The Add-on will then scan and review all the duplicates stored in that folder and show you the copies and displayed above.
8. You can select if you want to delete those emails permanently or move them to a specific folder. Finally, click on OK button.
With this method, you can remove similar mails from Thunderbird.
Summary
In the conclusion, above all, we explored the causes for similar mail, and how to remove duplicate emails from Thunderbird. It's a straightforward technique, not requiring technological knowledge. I hope this article helps you.