How To Migrate Emails to Outlook from Office 365?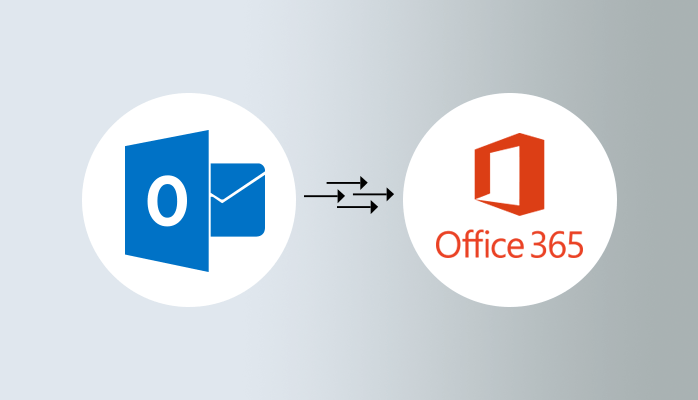 Nowadays, the most popular emails clients around the world are MS Outlook and Office 365. However, as the cloud grows in popularity, users want their data to save and secure. So, users want their data to migrate to cloud-based MS Office 365. But, sometimes if users lost their data from their Office 365 accounts and you do not have a backup of your data? So, in this blog, I will show you how to export /migrate Emails to Outlook from Office 365 by using manual methods.
What are the main Reasons to Migrate Emails to Outlook from Microsoft Office 365?
There are a number of causes to export emails to outlook from office 365. However, the basic reasons are as follow:
Archive
Backup
Let's look at each of the reasons:
Archive: Cloud services are subscription-based-service. There is a big difference in processing power (storage capacity). If you want to take more storage, either you can update your cloud subscription or delete mailbox data to free up space.
Backup: Office 365, which is hosted by the cloud, is an easy email client for storing emails and another online data. It has a many disadvantages. When tried to compare a desktop email client like Outlook, the chances of data loss on a cloud platform are higher due to network packet analysis, account taping, hacking, and so on. As a result, taking an Office 365 backup is a good idea to keep your data safe.
How to Manually Export Office 365 Emails to Outlook
Before proceeding, ensure that your system has these minimum requirements:
Windows 7 (32/64 bit versions) should be available.
Microsoft .Net Framework 4.5
Any of the following web browsers will be used: Internet Explorer 8 (IE8) and later versions, Firefox, and Google Chrome, add and installed.
Step-by-step
Firstly, Sign-in to office 365 with a valid admin account.
Secondly, run to the Admin center and press the Exchange button.
Access to Permissions > admin roles and select Discovery Management in the Exchange Admin Center.
Thirdly, Add the Mailbox Import Export role to Discovery Management, then add yourself by clicking the plus button and clicking Save.
Back in the admin center, move to Compliance Management and select place eDiscovery & hold.
See + sign on your screen. Simple to create a new search query to click on it. Type your name and description, then press the next button.
Now, under Mailboxes, select one of the given options that suit your needs and click Next.
Entre details for the items to be searched and click Next in the Search query.
You can now perform in-place hold on Search items via the In-Place Hold settings.
Press the arrow button in Compliance management to migrate the Microsoft Office 365 emails to Outlook PST. To export the PST tool, it will download a PST Export Tool.
Finally. Save to the exported PST file, use the eDiscovery PST Export Tool to move the desired location. Before starting the process to click the start button.
To complete the process, you will be asked to provide the Office 365 credential. And then click the close button when the process is finished.
Open your PST file In Microsoft Outlook by adding an existing Outlook profile.
Limitation of Manual Methods
There are few limitations of manual methods are given below:
The manual approach is a huge process.
It is a time-consuming and difficult process to import Emails to Outlook from Office 365.
Manual methods are not easy for non-technical users.
The migration task necessarily requires expanded technical knowledge.
Conclusion
Above all, We have talked about how to manually export emails from Office 365 to Outlook. On the other hand, the manual method is difficult for non-technical users. It requires proper technical knowledge. As a result, we have tried to migrate emails to outlook from Office 365 with a manual approach.
Read more about: Remove Duplicate Emails from Outlook.