How to Export Gmail Email to Opera Mail?
It is not a child's play to export Gmail Email to opera mail, thus, to make your task easier we have come up with this blog.
So, this article is for all users who are willing to Export Gmail Email to opera mail? Are you working on Gmail and want to convert Gmail Account? If yes, then this post will provide you with the best manual way to migrate from Gmail Email to opera Mail.
As we all know, Gmail is a renowned webmail application from Google which provides its services for free. You can easily send and receive emails from Gmail. Half of the users use Gmail because of its user-friendly interface. A few more unique features that help make it one of the most popular email clients.
But still, the user wants to save the Gmail email as a backup to another email client. Users do not want to lose data at any cost. Therefore, they export emails from Gmail to Opera Mail.
On the other hand, Opera Mail is the email and news client built by Opera Software. Which is available for Windows, Mac, and Linux.
If you are already using opera, first you have checked the latest version 12.0. If you use an earlier version, you risk having all of your Gmail labeled as spam by Opera's spam filter.
Note: Since it was discontinued in 2016, but you still want to export Gmail email to Opera Mail, it's a good idea. You do not need to create an account in Opera Mail. It gives you an ID confirmation facility. First, you confirm your Gmail ID in Opera Mail and easily migrate your Gmail emails to Opera Mail.
So, without wasting your time, let's start the topic to convert your Gmail Emails to Opera Mail…
Manual Way to Export Gmail Email to Opera Mail
There are 2 ways to transfer your Emails from Gmail to Opera Mail manually.
Export Emails from Gmail to Opera Mail
Go to Gmail >> click setting gear option to the upper right corner and choose the All setting option.

Click on Forwarding and POP/IMAP >> mark Enable IMAP option.
# 1 Method to Import Gmail Emails to Opera Mail
First, install Opera Mail on your system.

Secondly, Select the Email option and click the Next button.

Add your Real Name, Email Address, and organization, and hit the Next tab.

Then Add Your name and password >> Click IMAP >> Finish.

Successfully add your account in Opera Mail.
Note: If you get the error to confirm your ID in Opera Mail then my next Section will guide you How to solve the error manually.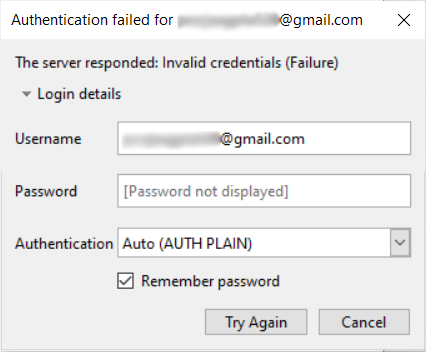 # Solve the Authentication Failed Error
Go to the Gmail >> Click on the Manage Google Account.

Then press the Security Option on the left side of the screen.

Next, Scroll down and click less secure app access and on the option.

(Switching on this button is essential in cases when you want to configure any other email client with Gmail. This is done to prove that the access is being given to the other email client by you.)

After that, refresh your Opera mail and see you're all emails import in Opera mail successfully.
# 2 Method – Move another Account to Opera Mail.
Click on the Menu button >> choose the setting option from the drop-down menu.

Then, press on Import and Export option >> Import mail.

Next, you get a message on your desktop panel to select the program to import from and choose your option.

If you have an MBOX file then you select Import generic mbox file option and hit the next tab.

Select the Add MBOX option >> next.

Now, successfully import your MBOX file in opera mail.
Note: This process works easily if you have a file and want to transfer it into Opera mail but, if you want to import data from an email client like Thunderbird then you can select the prefs.js file. Now, hit the next button.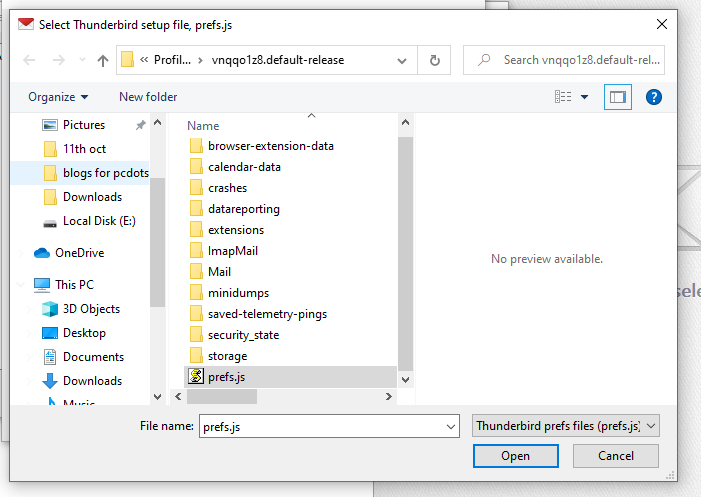 Note: Following the same process as above, you can take a backup from other email clients as well as mentioned in an image given below: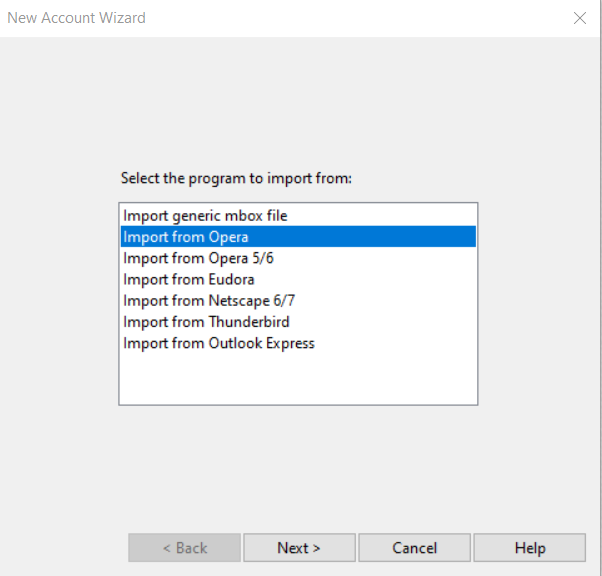 The Constraint of the Manual Methods
Manually importing one platform to another is not an easy task. These methods have several restrictions. Let's look at the limits below:
Knowledge of Computer and technicalities is required.
Time-consuming process.
Long process
Final Words
Lastly, we have mentioned every possible way to export Gmail email to Opera Mail. In this blog, your concept will be almost clear. With this process, you can import emails from multiple email clients to Opera Mail. In addition, you can add multiple Email accounts to Opera Mail. Hope this blog will clear all your doubts.