Best Free 15 Data Recovery Software List
Digital space is growing day by day. Everyone use digital device like computer, laptop, mobile, tab etc to save important documents, photos, videos and other file. But always things not working well. There are many issue when technology fails, After that, you can face many troubles like data loose. Many technologies are available to solve your technical issues like Data recovery. Data recovery software is an application that users use to recover corrupted file, accidentally deleted data and hard drive failure. As a result, we take a look at the top 15 data recovery software. If you are looking for the best data recovery software so, this blog will helpful for you.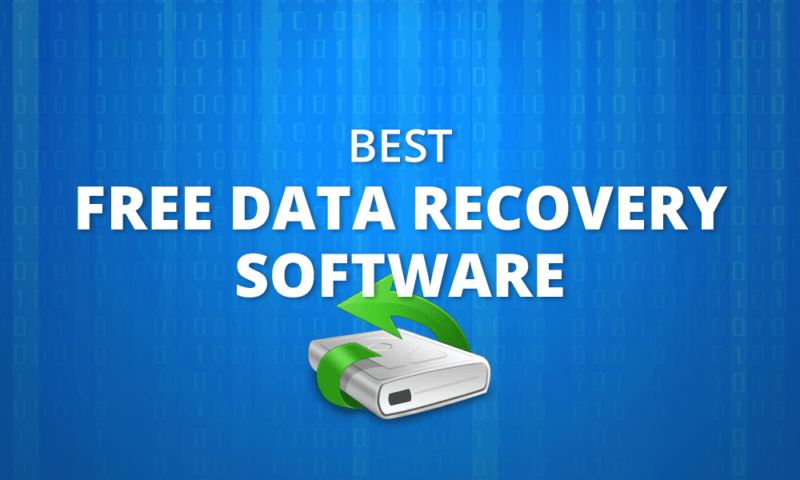 Stellar- Data Recovery Software

Stellar Data Recovery is a big name in data recovery. It was founded in 1993. It's one of the world's oldest data recovery companies. Stellar has over 25 years of experience. Company that specializes in data recovery and mailbox conversion. Many organizations use Stellar Windows data recovery software as their primary data recovery tool.

The software is effective and advanced, so easily recovering deleted documents, photos, videos, and call history can work with your iPhone and iPad. It also recovers data after a complete system crash. The tool easily repairs corrupt photos (RAW, JPEG, TIFF, etc.) and videos (MP4, AVI, etc.).  The stellar data recovery tool supports English, German, French, Italian, etc.

TogetherShare-Data Recovery Software

TogetherShare provide a affordable solution for businesses. It supports recovery of all file types like videos, photos, documents, emails, etc. and also supports recovering data from HDD, SSD, memory card, digital camera, RAID, Server, USB flash drive, etc

The software is easy to use, allowing you to recover data in three simple steps. File-supported systems are FAT 12/16/32, exFAT, NTFS, NTFS 5, ext 2, ext 3, etc.

Disk Drill

Disk Drill is a famous data recovery software. CleverFlies develops the tool. Also called the best professional data recovery software. The tool recovers data from PC, HDD/SSD, USB Drive, SD card, Digital Camera, etc. Many tech giants use disc drill software to recover their important data.

This software's advanced algorithms provide risk-free conversion. BMP, JPEG, GIF, PSB, PSD, DOCX, PDF, ZIP, RAR, 7Z, etc. The tool supports over 15 languages.

iBeesoft

Data recovery software for Windows, Mac, iPhone, etc. But you can recover deleted files from desktops, USB flash drives, Android phones, laptops, etc. iBeesoft can recover lost data quickly and completely regardless of the data loss reason.

iBeesoft has a filter to categorise scanned results by path, time and type. Before recovery, you can preview text files, documents, photos, etc. Supported file types are pictures, audio, videos, documents, archives, etc.

Wondershare Recoverit

Recoverit is Wondershare's advanced data recovery software. Wondershare develops Filmore. It also specializes in data recovery. Many organizations use Wondershare Data Recovery software as their primary tool. The tool has advanced algorithms that scan files quickly and easily recover deleted files, emails, videos, etc.

Recoverit supports DOCX, PDF, CRW, RAF, JPG, MP4, MP3, PST, etc. Recoverit also claims the highest success rate of data recovery.

AnyRecover

AnyRecover is a free, paid version of data recovery software. It can recover lost files from various loss situations. It supports all storage devices like digital camera, computer, memory card, flash drive, camcorder, etc. You can also used lost through formatting, partition loss, disc damage, virus attack, etc.

Recuva

Recuva is another popular Windows data recovery software developed by Piriform. CCleaner is also a company product. It also offers free software. Many personal users use this software first. It's one of the most recommended data recovery tools.

Recover accidentally deleted files, lost files, etc. It can also recover documents, videos, emails, pictures, etc. Also use Recuva as a portable version. It supports over 37 languages.

EaseUS Data Recovery

EaseUS is widely regarded as the best data recovery software for PC. In 2005, the company released the first version of EaseUS. EaseUS has over 15 years of experience in the data recovery industry. The tool claims to have a higher success rate than others. Both soft and hard deleted data can be recovered by the software. In addition, the tool can repair image and video files.

EaseUS Data Recovery Wizard supports over 1000 file formats, including DOCX, PDF, HTML, JPEG, PNG, MP4, MP3, PST, and others. It also supports a variety of languages, including English, German, Japanese, French, and Spanish.

Advanced Disk Recovery

Advanced Disk Recovery can quickly recover data that has been deleted, formatted, or lost. But you can recover lost or deleted photos, videos, audios, documents, and other media from a hard drive, USB, or other storage media.

It is a completely risk-free and trouble-free solution. Without overwriting the original data, all deleted data will be recovered. This solution supports a wide range of devices, including PCs, laptops, SSDs, USB drives, and external hard drives.

R-Studio Data Recovery Software

R-Studio is a programming language that is available for Windows, Mac, and Linux. It is capable of recovering data from local discs, removable discs, severely corrupted discs, unbootable discs, and clients connected to a local area network (LAN) or the internet. This tool is most effective for recovering small to large amounts of data.

PhotoRec

PhotoRec supports Windows, DOS, Linux, FreeBSD and Mac OS. Even if the media's file system is extensively damaged or reformatted, it can retrieve data. Could recover films, archives, and documents. Work with hard drives and CD-ROMs.

TestDisk

TestDisk and PhotoRec are program mes. It receives lost partitions. It can convert unbootable disc to bootable disc.It supports cross-platforming. It's open-source, free.

PC Inspector File Recovery

PC Inspector File Recovery is freeware. It supports FAT12/16/32 & NTFS. This tool supports many languages. It will save data to the networked drive. It helps to organize recovered files by placing them in the correct file structure. Partition detection is automatic even if the boot sector or FAT is damaged or erased. Obtaining a file that has the original time and date stamp. Despite the removal of the header entry, this utility can still recover files. It supports various disc formats like ARJ, AVI, CDR, etc.

Wise Data Recovery

Wise Data Recovery can recover files for accidental deleted, formatted drives, or system crashes. But you can work with a hard drive, external hard drive, USB drive, memory card, digital camera, desktop, laptop, mobile phone, MP3 player, etc. they supports FAT 12/16/32, exFAT, and NTFS.

Wise Data Recovery supports all Windows versions (Windows XP and above).

Undelete 360

Undelete 360 lets you recover files from the bin, computer, digital camera, and flash drive. Similarly,  Hard Drives, Digital Cameras, Floppy Drives, and USB Flash Drives work. It uses a fast, efficient algorithm. It can recover files and recover folders. Files permanently deleted utilize Shift+Delete keys can also be recovered. It is capable of recovering deleted files from Windows network shares and USB flash drives.
Summery
In Conclusion all of the above Data recovery software Is recover your lost or deleted file, photos, videos and documents from storage device like hard disk, memory card, USB drive etc. In this article, we provide you to best 15 data recovery software solution. They all provide a free demo version of the software.
Read more about Recover Deleted files from Windows 10