Metaverse: Facebook changes name to Meta
October 30th, 2021 ~ News ~ 4 Minutes Reading
The biggest news ever from Facebook CEO Mark Zuckerberg. On CEO Mark Zuckerberg Thursday announced a change in the name of Facebook to Meta. Yes, the Facebook new name is meta.
And users want to know that Facebook changes its name why. So, here is the answer to all of the questions.
Words from CEO Mark Zuckerberg for the Facebook Name Change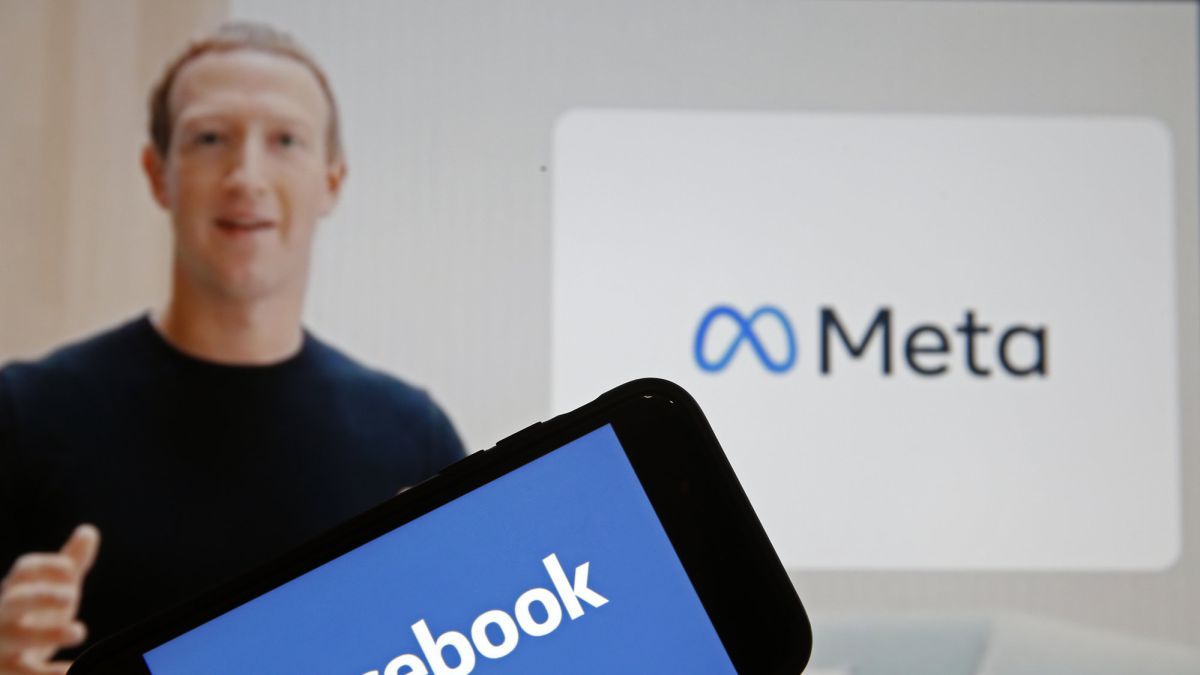 "From now on, we're going to be the metaverse first, not Facebook first,". Zuckerberg said at the company's annual Connect conference Thursday. "Our brand is so tightly linked to one product that it can't possibly represent everything we're doing today, let alone the future."
Even though the company's concept is growing to include virtual areas where individuals may engage with one another through digital avatars. The corporation has stated that it will not be changing its management structure. It will be traded on the NASDAQ under the ticker symbol "MVRS."
In a statement released earlier this week, Facebook said that the company's enhanced and digital world services. As well as its apps Instagram, Messenger, and WhatsApp, will be located in a distinct department from Facebook Reality Labs. Which creates the company's other products.
According to Facebook's press releases, the social media platform is working to combat prejudice and violence towards African-Americans. Its research demonstrates that this is not the case.
Carol and Karen's story: Two experimental Facebook accounts demonstrate how the firm contributed to the division of America.
Why Facebook Change Name
One of the most prominent and well-known companies in the world is undergoing a rebranding campaign at the same time. Facebook is involved in a public affairs problem over a trove of papers stolen by senior project leader Frances Haugen and submitted to Congress.
In a joint effort, a group of 17 U.S. news organizations, including USA TODAY, received redacted versions of those records, which provide a rare insight into the corporation and its policies, which appear to put revenues over the well-being of employees and customers.
In a statement released this week, Zuckerberg claimed that news coverage of the papers has portrayed a "false picture" of his organization.
According to Zuckerberg, the negative news that has been hammering Facebook "has absolutely nothing to do with this."
"Even though I think some people might want to make that connection, I think that's sort of a ridiculous thing," he said. "If anything, I think that this is not the environment that you would want to introduce a new brand in."
The metaverse is hardly a new notion, but it has gained popularity in recent months as Facebook CEO Mark Zuckerberg has spoken about his new vision for the company. He founded in his Harvard dorm room in 2004.
"We've gone from desktop to web to phones, from text to photos to video. But this isn't the end of the line," Zuckerberg said. "The next platform and medium will be even more immersive and embodied internet where you're in the experience, not just looking at it. And we call this the metaverse."
The name meta originates from the Greek phrase that means "beyond," according to Zuckerberg in a blog post.
"For me, it symbolizes that there is always more to build. And there is always the next chapter to the story,".
From Facebook to Meta, it's more than just a Name
According to Baird Equity Research analyst Colin Sebastian, the company's name change represents a significant move for the company.
"What exactly does the term Meta mean? It demonstrates that the Metaverse is not a side project, but rather an ongoing endeavor "In a research note, he expressed his thoughts.
"The corporation is putting everything it has into constructing the next computing platform, which will be the replacement to the mobile Internet."
Sebastian, on the other hand, believes that this futuristic concept is not quite as revolutionary as Steve Jobs and the iPhone in 2007. According to Zuckerberg, it will take between 5 to 10 years for these functions to become widely available to the public.