How to Delete CCTV Footage Recording? – Manually
November 1st, 2021 ~ Data Wipe ~ 4 Minutes Reading
Is it possible to Delete CCTV Footage recording? How to delete data from CCTV cameras?
This blog solves your query related to erasing CCTV footage manually. But keep in mind that it's a crime to delete CCTV videos. If you want to erase CCTV recordings, it should be your own.
Is it possible to Delete CCTV Footage Recording?
The short answer is yes, if you own the security administration, you do it regularly. If the SD card or DVR/NVR is full, you need to wipe old CCTV footage. If you are too busy then you can select the set automatic option. This option is available in No subscription cameras.


Here we are explaining you to 4 ways to erase recordings from CCTV camera
Can someone erase CCTV Recording by hacking?
The answer is No, Top CCTV camera companies protect their quality IP cameras using SSL encryption to encrypt the video feed and surveillance footage, WPA2-AES encryption to safeguard user's Wi-Fi networks, and SSL-TLS encryption to enable data encryption and authentication when video feeds are delivered over unsecured networks.
Sometimes we need to wipe CCTV footage, because of more space in our hard Drive, to maintain some privacy. So, manually you can remove CCTV videos. Let's start with the topic.
Read Also: Best Way to Become a Digital Forensics Expert
Method 1: Delete security camera footage from SD card
You can easily erase CCTV camera footage if you are using an external SD card to record videos of a security camera. If you need to delete the selected video clip, you need to take out the SD card from the camera and insert it into a card reader.
To format and erase CCTV videos from an SD card you need to:
In the Internet Explorer browser, enter the IP address of the camera, as well as the admin login and password. If you don't know the IP address of the camera, use the manufacturer's scanner to find it.
Go to the settings section >> storage section.
Tick the SD card and click the format tap to delete all the recorded videos.
But now, you can remove SD card recording straight from the mobile app. simply connect the camera with the app, go to the setting >> Format SD card button.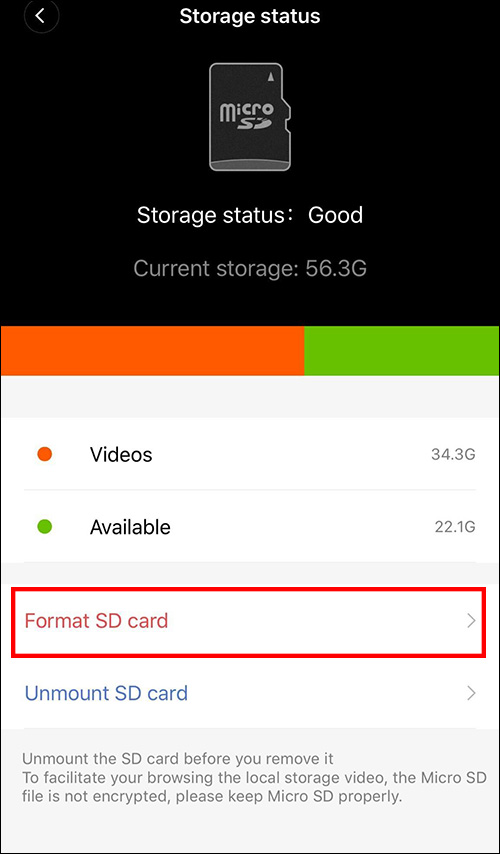 Method 2: Erase security camera footage from DVR/NVR
Connect your DVR/NVR to a monitor/ TV using an HDMI or VGA.
Login to the DVR/NVR (admin account & password), go to the setting option.
Click the storage device. Format the hard drive to remove all of your camera's video history and photos, use a hard disc drive.
Method 3: Delete Single Video clip
There is no way to delete a single and particular video clip within a certain time range saved in NVR, or DVR. And don't try to delete individual video clips, most of the CCTV manufactures don't offer this type of option.
As we mentioned above, you can simply format the whole hard drive and everything will be erased.
Method 4: Erase CCTV Recording from cloud storage
Cloud storage is one of the best methods to saving your data and without any risk to lose your data. Cloud storage allows you to see your recording anywhere via smartphone, and pause/play, fast-forward, download, and also delete your files smoothly.
Only you need to log in to your account and access cloud storage.
Open the cloud storage app.
Go to the recording page to see recorded videos of your IP security camera.
Select video you want to delete >> delete icon.
Note: Each cloud storage application is different.
Conclusion
Overall, we explained to you different ways to delete CCTV footage from the hard drive. All methods are different to erase recordings from the different storage spaces. I hope this blog will helpful for you.