How to Download BUSY Accounting Software?
So Today, in this blog we'll describe BUSY Accounting Software, with the help of this post we'll explain everything like the Introduction of BUSY accounting software, BUSY features. Using BUSY Accounting Software etc.
BUSY is a highly popular full accounting software created by BUSY Infotech Pvt. Ltd. Menu-based accounting software.
BUSY accounting software is utilized for Mini, Small and Medium organizations. every day around six to seven lac users in this world are using this technology. BUSY one of India's top accounting software. The BUSY info tech headquarters in Delhi. The small industrial sector usually uses BUSY accounting software.
Introducing BUSY Accounting Software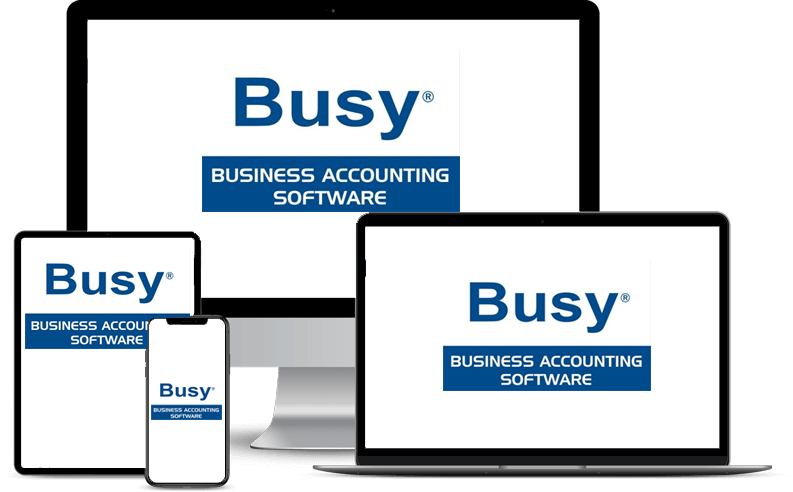 From This software's registered website Users may simply get a demo version and purchase a complete version for more unique features. Users get this software's free trial from the authorized website.
BUSY accounting software is available in several versions including Beginner, Professional, and Business. Micro & Small Businesses utilize the basic version while Small & Medium Businesses utilize regular and professional versions. Using BUSY accounting software, users may save accounts, calculate various types of taxes, generate different MIS reports for data analysis
BUSY Accounting Software Features
BUSY is famous because of its additional features. It has salient features and sub-functions are:
GST ready:

GST is recognized for its strict deadlines and compulsory participation and, in response to the new indirect tax system, GST may be imposed equally by the Central Government and the State Government on the supply from certain products and services and is therefore enhanced with characteristics such as:

Automated masters creation i.e. tax, category, etc.
Put GSTIN and Aadhar No in the accounts manager
Insert HSN code and SAC number in the Category Master.
Customizable Tax Invoice/Supply Bill provision.
Ability to always alter GST rates.
Automatic computation of CGST, SGST, and IGST modification.
Provide basic GST reports.
GSTIN certification online.
Unification GSTR-2A
Creation of item-wise and part-wise GST and VAT summary
and VAT summary

Invoicing

BUSY software group has made care to create this feature to meet almost all of the invoicing-related needs such as GST invoicing, various single-invoice taxes, tax included and MRP bill, consumer waiting for POS counters, POS data input panel for quick billing, etc.

Customer Management:

BUSY GST's customer management's based sub-features such as receipt-to-closure query managing and support management including item warranty and AMC monitoring.

Payroll Management:

Payroll administration consumes almost all of the valuable time of any company, regardless of size, therefore nearly all are searching for accounting software that can manage the care of the job not that many workers are interested in working on. BUSY GST system removes discomfort in taking care of boring, however an essential job, and has given capabilities such as:

Automatic posting in accounts
Management of loan or advance
Calculation of daily and monthly salary
Configurable salary components such as earnings and deductions
PF/ESI registers and returns.

Taxation:

The GST system is very strict, and businesses are struggling to pay taxes well inside the deadline. BUSY GST software offers users capabilities such as generating state-of-the-art sales tax reports and customizable VAT registers as required by clients. It also provides aspects like tax-paying stock information and sales tax penalty.

MIS Reports and Analysis:

Creating GST-compliant MIS reports is among the main features of BUSY GST software and supports operations such as cash or fund flow reports, ratio analysis, thorough sales and purchase analysis based on all different pairs of parties and goods, multi-company results, if relevant, that assists to see consolidated results of different companies, generates professional reporting

Inventory Management:

The secret to why one company runs well while another suffers is the supply chain, and if you already have multi-location inventory, the job becomes much more difficult. Every mini, small and medium company is searching for software that can produce inventory reports to provide a comprehensive insight into the current inventory position. Busy GST software is loaded with inventory control capabilities and can produce extensive summary reports for MIS use of various products.

Inquiry & Support Management:

BUSY GST software is simple for using and does not require proper training; however certain questions may arise while working with it, and the developers have made it a point to anticipate these and provide an in-house inquiry and support management system to help users get the most out of their time with the software.

Checks and Controls:

That unique character includes sub-features like user-definable danger warnings, voucher audit, data checklist, triggers and alerts, user activity log that provides a proper view into each user's actions, establishing the user-wise master series group.

Remote Access of Data:

BUSY GST software makes life easier for its customers by providing mobile data connect apps. iOS and Android compatible applications. It also includes capabilities such as web-based reporting through your own desktop or smartphone or tablet, and users may see general ledger or pending invoices or sales trends by email when away from their office.
Who may use BUSY Accounting Software?
in this paragraph I will explain to you that BUSY accounting software supports various kinds and kinds of business:
The first category includes those who have just begun their company and do not have many operational needs.
Shop owners and small companies may enjoy basic services such as invoicing, basic inventory, bookkeeping, and also legal reporting.
Perfect for productivity-enhancing medium-sized enterprises. It also includes basic capabilities such as item barcode/POS billing, order/quotation/challan administration, straight SMS/e-mail capability, and more.
Also ideal for large businesses requiring thousands of workers to work from various places. It covers inquiry/support control, multi-branch/location managers, payroll administration, voucher approval system, etc.
How to Use BUSY Accounting Software
Firstly, Download the BUSY Software Application on your device
Then double click on the BUSY icon After BUSY accounting software installation
Now From the top menu, choose Create Company.
Fill in all requested information now Select the Save button.
Next, please enter your SuperUser Name and password. Tap the Save button.
Now you may modify all parts depending on your needs
For smartphone use, users need a standard or business version of BUSY accounting software.
Advantages of Accounting Software
BUSY Accounting software has several advantages.
easier data input – quick, easy, and just once needed
speedy procedures – for example, between sale and billing
automated reporting and analysis (profit and loss, debtors and creditors, customer accounts, inventory counts, sales, forecasts, etc.)
task automation (payroll, payslips, VAT, etc.)
Incorrect or insufficient recording of activities and numbers transposition, etc.
internet banking and e-filing integration
in conclusion,  Accounting software may save you time and money and also providing important company information. Investing in a computerized accounting system may be one of the greatest choices you make for your company.